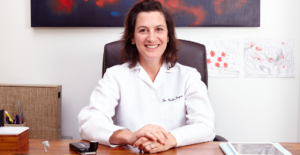 As an experienced hair loss doctor NYC can provide might tell you, hair loss is more common than most people initially assume. According to research from the International Society of Hair Restoration Surgery, millions of men and women suffer from hair loss every year. It's estimated that around 21 million American women experience hair loss or hair thinning, while 35 million American men experience the same. By age 60, more than half of all men and women have noticeably thinner hair.
Of course, if you've experienced hair loss yourself and you're searching for treatment options from a hair loss doctor NYC has to offer, you might already know that you aren't alone. And if you're like most individuals who have experienced hair loss, you might be experiencing a substantial loss of confidence in your daily life. As any hair loss doctor in NYC might know very well, the psychological consequences of hair loss or hair thinning can be very damaging to a person's overall self esteem. In fact, in a survey of hair loss sufferers, 47% stated that they would spend their life savings if it meant having a full head of hair again.
Luckily, you don't have to spend your entire life savings in order to treat hair loss. Hair transplant procedures are becoming more popular each year and they provide a permanent solution to permanent hair loss.
Hair Loss Surgeon New York City
Hair transplant procedures solve the problem of hair loss by moving small grafts of the patient's own hair follicles where they are needed. These grafts are carefully removed from a specific area of the scalp where hair growth is still thick, and a skilled hair loss doctor NYC can provide makes sure that the follicles are kept alive throughout the surgery. When the grafts are transplanted into select regions, the skin around the follicles begins healing and the follicles continue producing hair as before.
This type of hair loss treatment is unique because it does not involve chemical-based products or nutritional supplements. Furthermore, once the grafts have healed completely, it is nearly impossible to tell that the person received the surgery. The transplanted follicles will continue to produce new hair in their new locations and this hair can be cut, styled, and washed — just like the rest of the hair. Because the "donor" follicles are taken from the patient, the new hair that grows often blends in flawlessly with the existing hair. When this procedure is conducted successfully under the care of an experienced NYC hair loss doctor, the results can be amazing.
Contact a Hair Loss Doctor NYC Can Depend On
If you've decided that it's time to address your hair loss, Dr. Robin Unger can help. Our clinic has successfully provided hair transplant surgeries to countless individuals, many of whom believed that it would never be possible to have a full head of hair again. For more information about our clinic, or to schedule an appointment with a top hair loss doctor NYC can provide, contact Dr. Robin Unger today.
Client Review

"Can only say the nicest things about Dr. Unger. She makes you feel totally comfortable from the minute you meet her- you feel her support, kindness, as well as her expertise. She and the staff do all they can to help the situation. Everyone in the office is professional and kind. I highly recommend her!"
Julie R