Menopause Hair Thinning NYC - Menopause Hair Loss NYC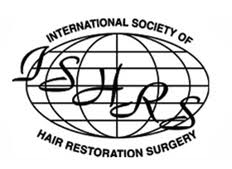 Of all the many side effects of menopause, hair loss and thinning is one that many women find particularly distressing—and understandably so. During menopause, estrogen, the hormone most responsible for promoting hair growth, decreases and while estrogen (and progesterone) levels drop, testosterone levels increase disproportionately. This acts as a double "whammy" so to speak as this hormonal imbalance causes the hair that does grow to be thinner than before (and can also cause facial hair).
Several strategies can help though. It may sound simple (but, please, in no way patronizing) try to relax. The truth is it's important to keep stress managed to help preserve hormonal balance. Next, watch your diet. Reduce your intake of saturated fats and increase your intake of whole grains and fruits and vegetables. Vitamin B6 and folic acid may also help stimulate hair growth so adding that to your health plan would be wise should you find yourself in the midst of menopause and suffering from hair loss and thinning. Also exercise helps contribute to good hormonal balance. So be sure to get outside, take a walk with a friend or go to the gym. And be sure you are drinking enough water. It may sound somewhat basic adequate hydration is key to keeping the body functioning properly. If you can, try to stay away from hair care products that contain chemicals and dyes as well as avoiding very heat-heavy treatments as they can compromise hair and scalp health. This won't stop hair from falling out or thinning as a result of menopause but it will help maintain and keep healthy the hair you do have. Be sure that the medicine your doctor has prescribed for menopause is not contributing to your hair loss and thinning. If it is, see if there is are alternatives.
Hair loss and thinning occurring during menopause can have a very significant impact on a woman's mental health and wellbeing. To put is plainly: female hair loss and thinning is deeply embarrassing for most women. Add that to the fact that it is much less socially acceptable for
women to suffer hair loss and thinning
than it is for men and the combination is quite severe. And while the above will help, the only real true way to regain the lost hair is with an artfully and medically appropriate hair transplant. Follicular Unit Transplantation provides a very solid and reliable solution for women who are suffering from hair loss and thinning due to menopause. This is because it is well established that transplanted hair follicles (roots moved from their original location to another area) will behave as they did in their original site. Even in the most advanced cases of hair loss, hair follicles moved from appropriate areas of this hair-bearing fringe (the donor area) to a bald or balding area on the same patient's scalp (the recipient area), will take root and grow. Continuing hair growth in such transplants has been observed since 1958, and it is believed that the hairs will continue to grow for the individual's lifetime - provided that it would have done so at its original site. This is the type of procedure that works best for women who are suffering from hair loss and thinning due to menopause and one that Dr. Unger has perfected.
Dr. Unger
, a woman who is also in her early 50s, is very sensitive to the needs of her patients who are suffering from menopause related hair loss and thinning. Please contact our office today so we can help you begin to reclaim that part of yourself that menopause has taken.



Client Review


"Dr Unger is one of the most professional unfocused I have ever met. She took a long time in our initial consultation learning my expectations and what might be causing my hair loss. She connected with my other doctors and found that I had a few issues that might need attention which my other doctors had not noticed. Ultimately, I am extremely happy with my results and the decision to do a PRP with Dr Unger and highly respect her knowledge."

Remy Bhatia