Frequently Asked Questions for PRP Hair Loss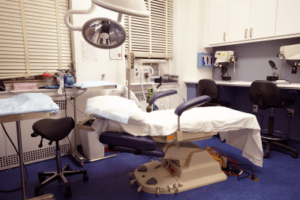 If you're suffering from hair loss, you may be interested in getting an appointment for PRP for hair loss New York residents turn to for hair loss treatment. You probably have some questions regarding this treatment and that's to be expected. New York PRP for hair loss is a common procedure, but many individuals do not know much about it.
Here's a look at some of the frequently asked questions for PRP for hair loss.
What is PRP for Hair Loss?

PRP stands for platelet rich plasma. Platelet rich plasma contains up to five times as many platelets in normal blood that circulates in your body. Additionally, PRP has other factors for growth and special proteins that promote hair growth and wound repair.
PRP for hair loss New York offers may stop or reverse miniaturization on the scalp, which is what causes baldness in many cases.
What Type of Treatment is PRP?

PRP for hair loss in New York is a non-surgical treatment that is done in office. You can expect the treatment to take around an hour in most cases. A doctor separates your plasma and plasma from your blood to concentrate it for the treatment.
Your scalp is numbed and you are given small injections of the PRP into your weak hair follicles. The treatment ends with low level laser therapy before you leave the office. The treatment is non-invasive and isn't painful, making it an easy procedure and one that you won't need a long recovery for.
How Many PRP Treatments Are Needed?

Your first treatment may be given at your appointment for PRP for hair loss New York provides. In most cases, you may get two more treatments, six weeks apart. You may be asked to come back to the office for a follow-up appointment, which is usually six months after your initial treatment. If it is evident the treatment helped, you may be given treatments every six months or every year to enjoy the benefits of the PRP.
Can Anyone Have PRP Treatments?

Men and women can both have PRP for hair loss New York residents rely on if they experience small balding areas or weak hair growth on the scalp. You may want to consult with Dr. Robin Unger by calling 646-257-3768 to determine if you'd make a good candidate for the treatments.
Are There Any Risks for PRP Treatments?

You may experience slight inflammation at the injection site, with few patients experiencing swelling around the eye or in the forehead. You may want to ask your doctor about any risks that may be specific to your situation, but risks are usually minimal.
The above are just a few questions patients typically have about PRP hair loss treatments. You may have additional questions that your doctor can answer at your initial appointment. If you're a good candidate for the treatment, you may experience positive results in six months to a year. Get started today by scheduling your first appointment with Dr. Robin Unger by calling 646-257-3768 now.